5000 sq. ft. of plug 'n' play space for startups
About Startup in a Box
Most startups struggle for an affordable space and a suitable environment to park their business. Considering this pressing need of young aspiring entrepreneurs and start-ups, SACC has created the first ever co-working space in Punjab named Startup in a Box. Spread over 5000 square feet, this plug and play facility can be used by all aspiring entrepreneurs on a monthly basis for a nominal fee. Startup in a Box offers dedicated mentoring from industry experts and provides access to good facilities.
Startup in a Box Highlights
Cost-effective space for early stage startups.
Shared desks, dedicated desks and exclusive cabins for entrepreneurs and teams.
A unique, vibrant community for startups.
Creates a supportive environment for women entrepreneurs – 15 FREE seats reserved for rural women entrepreneurs.
Over 30 startups with access to common facilities like a conference room, photocopier, lobby, Wi-Fi, coffee/tea in a self-service pantry, conference room and a Startup Library containing books and videos.

Startup in a Box Location
2nd Floor, IT-C6, Sector 67, c/o Sebiz Square (SAS Nagar) Sahibzada Ajit Singh Nagar, Punjab
Website: www.startupinabox.in
Startup in a Box Interior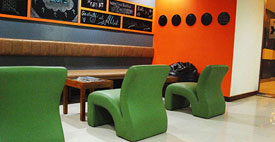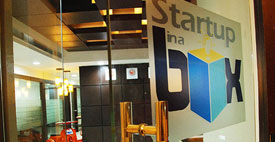 Entrance to Startup in a Box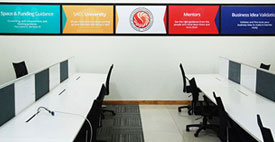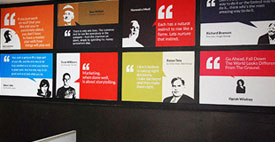 Inspiring quotes on the wall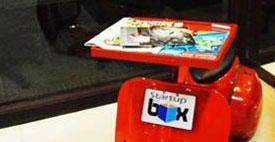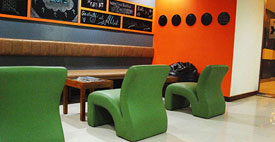 900+ delighted clients and growing!