How Uberization Changed My Life! Before and After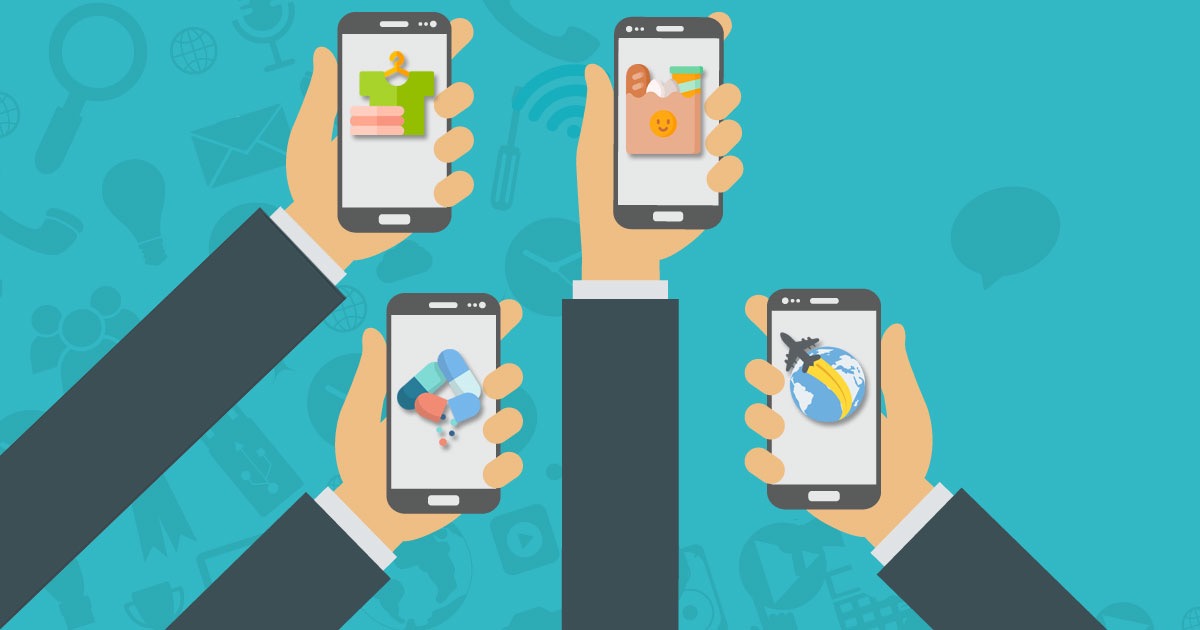 I live in a city or should I call it "the Uberized city! Morning to evening, I am fully dependent on the on-demand economy in some or the other way. We keep using the on-demand applications every now and then without even realizing it. I believe that On-demand economy has changed the way we live. I have been thinking of comparing my lifestyle, how it was when the industries that are most affected by the on-demand economy were just like all other industries.
So, the main industries that are affected by the on-demand economy according to me are:
The Laundry Industry
The Food and Groceries Industry
The Healthcare Industry
The Transportation Industry
Here's a now and the scenario of my life, a comparison of my life before these industries were Uberized and after Uberization.
Before
| | |
| --- | --- |
| Industry Type: | How my life was before Uberization? |
| Laundry | Since I have been living alone for a long time so, I used to give my clothes to laundry guys before the Laundry on-demand applications came in. I clearly remember how difficult it was for me to manage my office timings and drop my clothes at the nearest laundry guy, and by nearest, I mean in the range of at least 2 to3 km. I even had to go and pick up my clothes myself. |
| Food & Groceries Industry | Living alone and preparing food for myself sometimes became very difficult for a few reasons. First is that I don't like to eat alone and cook for a single person. Second is, it totally depends on my mood if I want to cook or not. The third is it takes a lot of hard work to buy veggies, groceries, then prepare a meal and then wash the dishes. So by this, you might have understood how difficult it had been and how much I have been eating from restaurants near my place, affecting my health and of course my pocket as well. |
| Healthcare | Back in those days, visiting a hospital meant wasting an entire day. Get in those tedious lines, Take an appoint, wait for your turn then see a doctor. It used to be so hectic that I preferred buying medicine directly from the chemists, without even consulting a doctor. Of course, the private hospitals were a little less hectic but they always had high fees. Being a gym freak health was of most concern to me, but just because of the uncomfortable situations, I use to avoid health checkups. |
| Transportation | I lived alone and for some time I did not have my own car. As I was new in the city, I was not aware of places and had no idea about the routes. I had to travel daily to my office by using public transport. It is hard to reach on time using public transport. Above all, the way I use to leave my home that was never the way I reached office, hair all messy, tired, and uncomfortable. Traffic was a big concern too. I got late most of the times just because I had no idea about the shortest routes. Travelling was a big task in those days. |
You know, when we live in a certain way we forget that if things got better, we could live a better life. If I talk about my current life, many new technologies are on the edge and they would make my life easier. So, here's my life after Uberization and living in the past I had never imagined that this could also be a way of living.
After
| | |
| --- | --- |
| Industry Type: | How my life has changed after Uberization? |
| Laundry | On-demand laundry apps have made my mornings a little bit less messy and a lot easier. Now the laundry is picked up and dropped at my door. I just have to order for it on the application and the most tedious task of my morning is done, just with a few taps. |
| Food & Groceries Industry | I order groceries for a week and I no longer have to go to the stores to buy stuff. The on-demand groceries app allows me to order stuff in advance and stay tension free. These days, if I am not in the mood of cooking I order food online. The variety of restaurants and food is just amazing. Do you remember the times when we use to say, "I feel like eating this from that place, but it's so far away and it would cost a lot for me to go and come back". Luckily those days are over, all the famous restaurants are on the on-demand food delivery apps, with just a few taps my cravings are over. |
| Healthcare | It is a big relief that my whole day is not wasted in hospital visits. Booking an appointment with a doctor using on-demand Doctors app has saved a lot of my time. I even tried the medicine on delivery applications and they are mostly on time. These apps are very helpful for me because I stay away from my parents and when they need such things done, I can use these applications and get things done with a few taps. I recently saw an advertisement for getting your complete health checkup at your own place, I really liked the Idea, and I am planning to get that done for my parents. |
| Transportation | Uber is a lifesaving invention. I swear I don't even remember how many times Uber has saved my time and helped in reaching the right place at the right time, that too with all the comforts. Uberization is the result of Uber for X business model that many on-demand applications use. Even though I have my own vehicle, but sometimes I am not in a mood of driving, I just want to relax in the back seat and reach where ever I am planning to go and Uber does that for me, that too with minimum fair. The shortest paths that Uber drivers use are lifesaving some times. |
So, this is how my life has changed with Uberization. My life has become more comfortable over the years. Uberization must have affected your life as well. Let us know how you feel about the changes and if we skipped any Uberized industry do mention that in your comments.